Elfsys Grow Kit
The Elfsys Grow Kit is a 2.15 square feet indoor hydroponic-growing device. It includes a multi-layer planting system and related accessories, as well as an Elfsys Grow Power Strip.
Compared to common smart hydroponic devices on the market, the Elfsys Grow Kit features high yields, zero foundation, and low maintenance. The kit supports up to 56 plants at the same time, which can basically meet the daily vegetable intake of an adult1 2. Elfsys App also provides multiple official planting templates tailored for the kit, allowing hydroponic beginners to start planting without experience, following software prompts. In addition, Elfsys Grow Cloud provides remote automated management and maintenance reminder functions for the kit, saving you a lot of repetitive daily maintenance work.
The specifications of the Elfsys Grow Kit are as follows: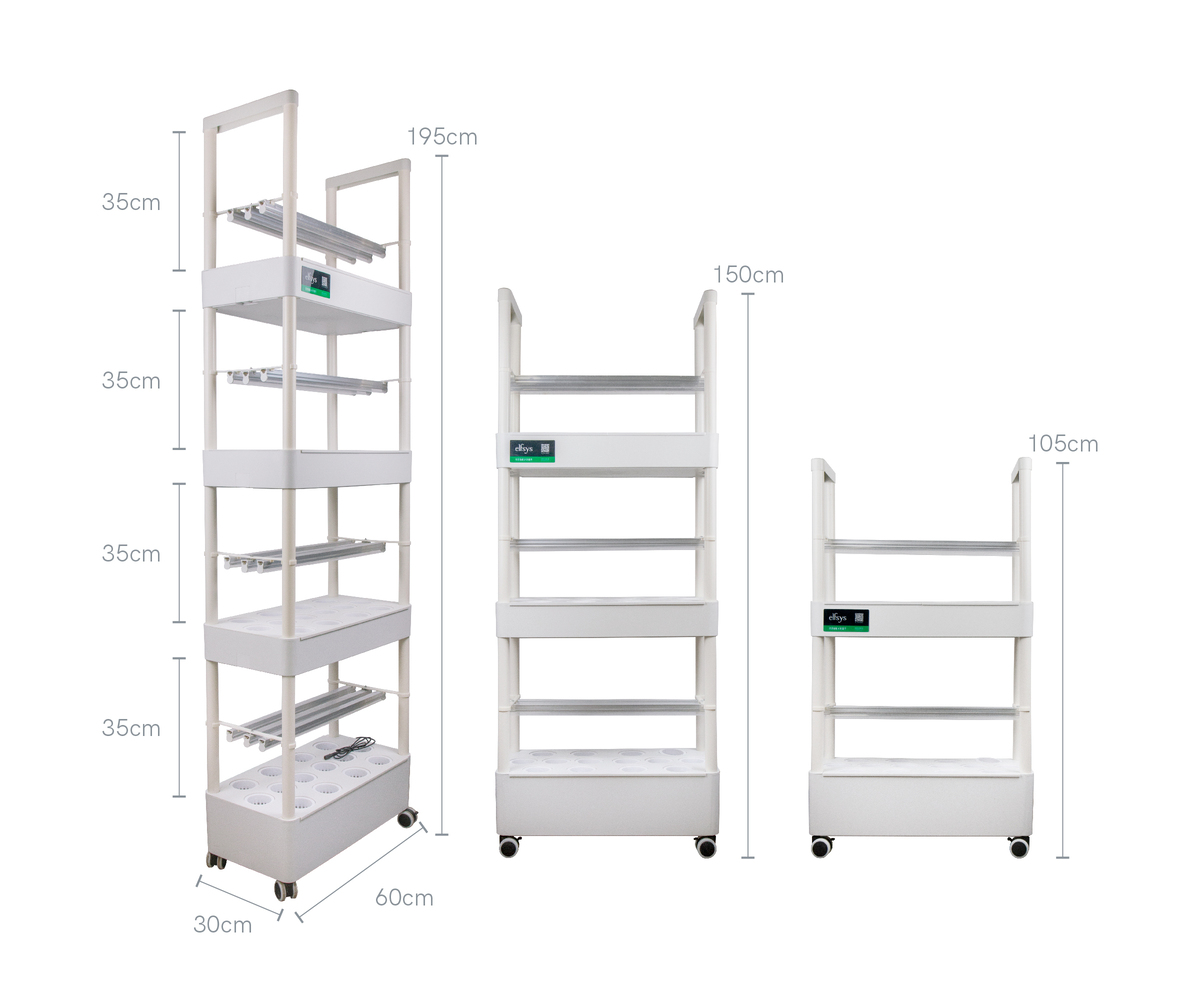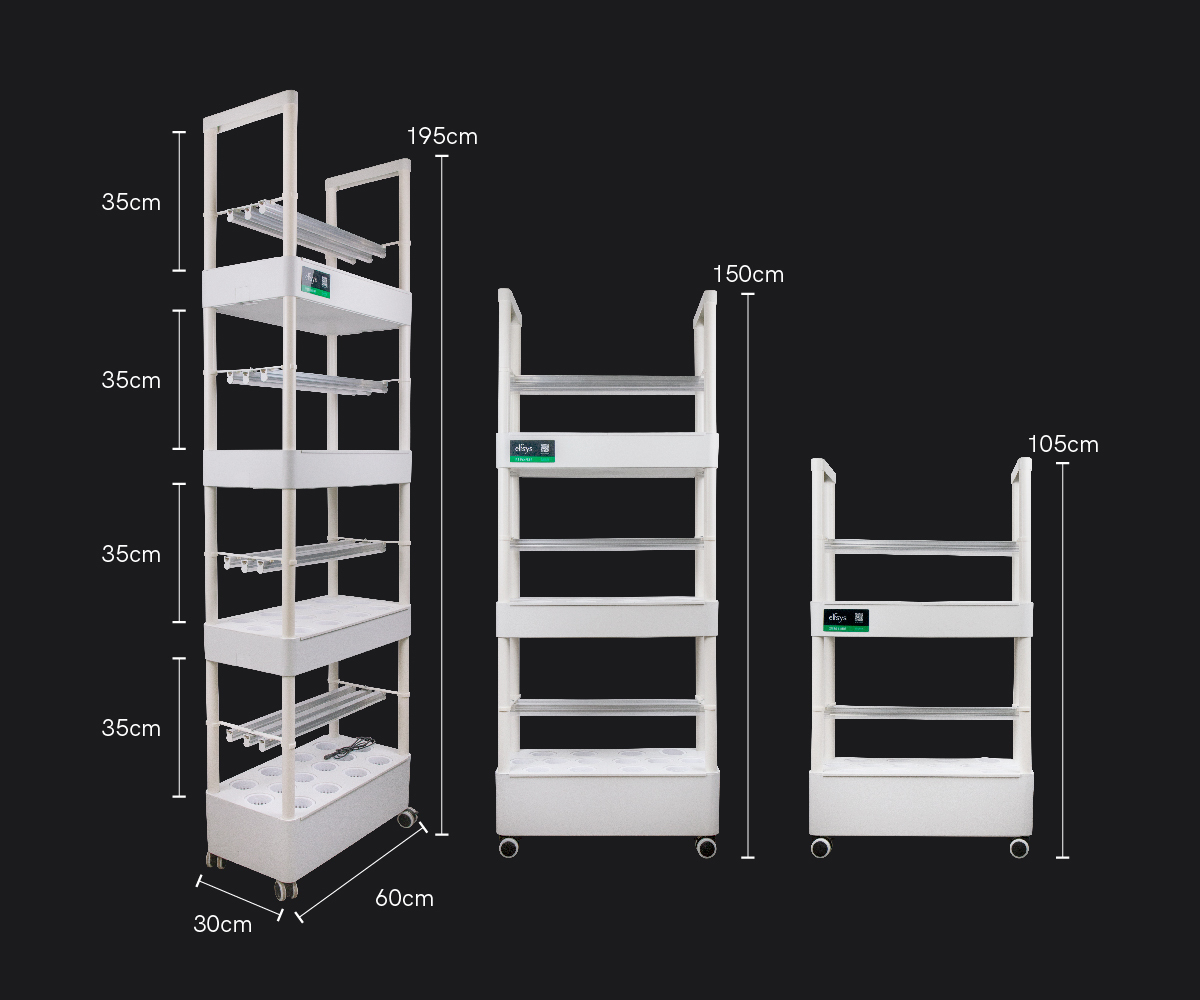 The dimensions of a four-layer Elfsys Grow Kit are approximately 23.6 inches x 11.8 inches x 76.8 inches with a total water capacity of 10.6 gallons, made from safe and non-toxic ABS material. The maximum power consumption when all grow lights are on is about 185W. The Elfsys Grow Power Strip included in the kit measures approximately 8.9 inches x 3.3 inches x 1.2 inches, with a cable length of 86.6 inches.
---
Based on our trial results of growing lettuce (Lactuca sativa) in a four-layer Elfsys Grow Kit. The crops completed the sprouting stage in seedling trays and were transplanted to the Elfsys Grow Kit during the seedling stage. Results are for reference only.↩
Based on the recommendation in the Dietary Guidelines for Americans, 2020-2025 from the U.S. Department of Agriculture.↩